Heavily-pregnant animals among species transported across continents, lawyers say
China and the world's wildlife trade watchdog are facing legal questions over the regular trade in endangered wildlife for zoos in the country.
Lawyers have submitted a complaint to the trade regulator, accusing the country of "flagrantly" flouting international law in buying elephants and chimpanzees.
Evidence shows some chimps were heavily pregnant when they were transported across continents, they say.
The lawyers are demanding China's dealings be suspended immediately and the watchdog investigate.
Illegal trade in wildlife is not only cruel and putting species at risk of being driven to extinction, but also creates risky conditions that allow zoonotic pathogens to emerge, experts say.
Scientists strongly suspect Covid-19 originated in hazardous Chinese street markets where numerous species mixed unnaturally and were slaughtered.
The lawyers say that in buying elephants from neighbouring Laos and importing chimps from South Africa, China has been ignoring many aspects of the Convention on International Trade in Endangered Species (Cites), which should protect species at risk of extinction.
Their complaint is based on evidence gathered by wildlife investigator Karl Ammann, who has discovered suspected illegal trade in animals listed by Cites as having the highest level of protection and should not be bought or sold for profit.
An investigation last year found monkeys had been stolen from the wild, and together with cheetahs, tigers, rhinos, lions and meerkats, they were trafficked to circuses, theme parks, laboratories, zoos and "safari parks" in China.
The report said at least 5,035 live wild animals were exported to China from 2016 to 2019 – "an extremely conservative" estimate – including chimpanzees and "a bewildering number" of giraffe.
The researchers claimed some traders had links to international organised crime syndicates and the Cites system was riddled with fake permits.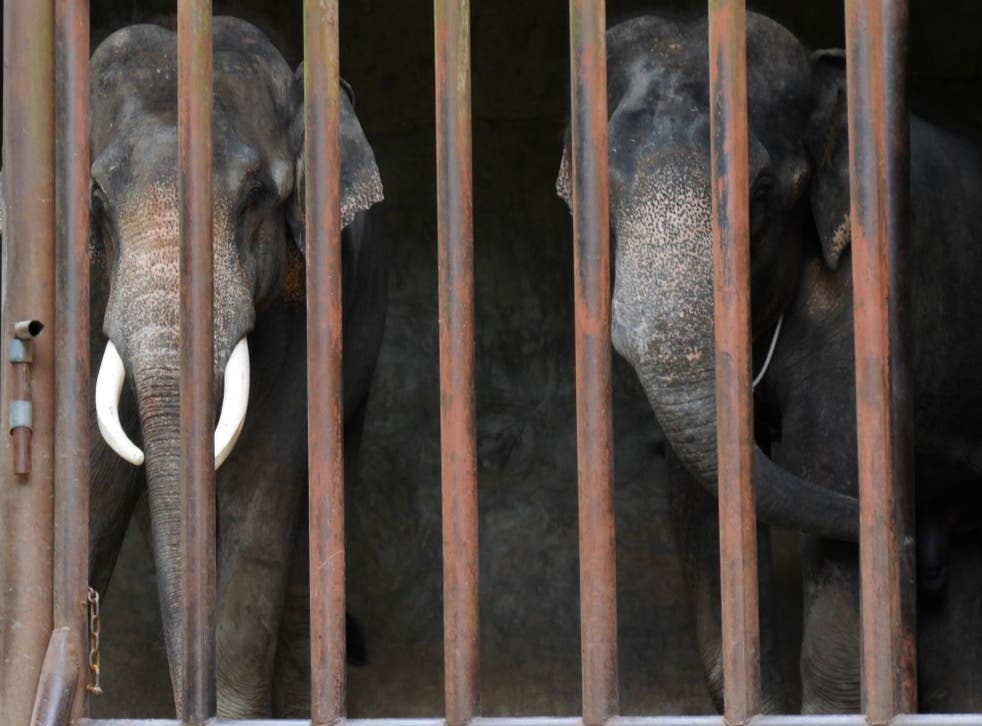 Cites, a global agreement between 183 nations, classifies both chimps and Asian elephants as some of the most endangered species in the world, meaning commercial trade in them is banned under its rules.
But the lawyers say despite the ban, significant sums of money are handed over for animals, and significant funds are generated by crowds at the Chinese zoos where the animals are sent.
Animal-protection law firm Advocates for Animals, which has submitted the complaint, is calling for all such trade be suspended while the watchdog investigates.
The lawyers accuse Cites of failing to clarify whether zoos count as "commercial activity".
The complaint focuses in particular on the export of 18 chimpanzees from South Africa to China in 2019, and regular exports of Asian elephants from Laos to China since 2015, "illustrating a pattern of breaches".
"The animals were suspected to have been transported contrary to contrary to the requirement to minimise the risk of injury, damage to health or cruel treatment during transport (something which is required for all listed animals), for example, through overloading lorries and transporting heavily pregnant animals," their letter to Cites warns.
Critics of China's zoos and entertainment parks say painful training methods are used to teach elephants to "perform tricks".
The Independent has previously revealed Mr Ammann's discovery that agents in Laos are trafficking young elephants across the border with China and flying them to the Middle East for up to £230,000 each.
In some instances, officials are bribed to permit "paperwork", it's claimed, and elephants have been sold in breach of the law in Laos.
China has also bought elephants from Zimbabwe in the past, to the outrage of conservationists.
Elephant biologist Audrey Delsink, of Humane Society International/Africa, has previously said that elephants sent to China face a life of deprivation, suffering and psychological distress, "as far removed as can be from the life they would have led in the wild".
Images have even suggested elephants have been mistreated and suffered ill health, according to National Geographic.
Alice Collinson, a solicitor for Advocates for Animals, said: "Our extensive legal analysis of evidence has revealed that countries such as China are flagrantly disregarding Cites's rules, and the Cites governing bodies are failing to enforce these breaches.
"Of increasing concern is that businesses are hiding behind the notion that zoos are for conservation and therefore avoiding tighter controls, despite many turning huge profits off the back of these imports.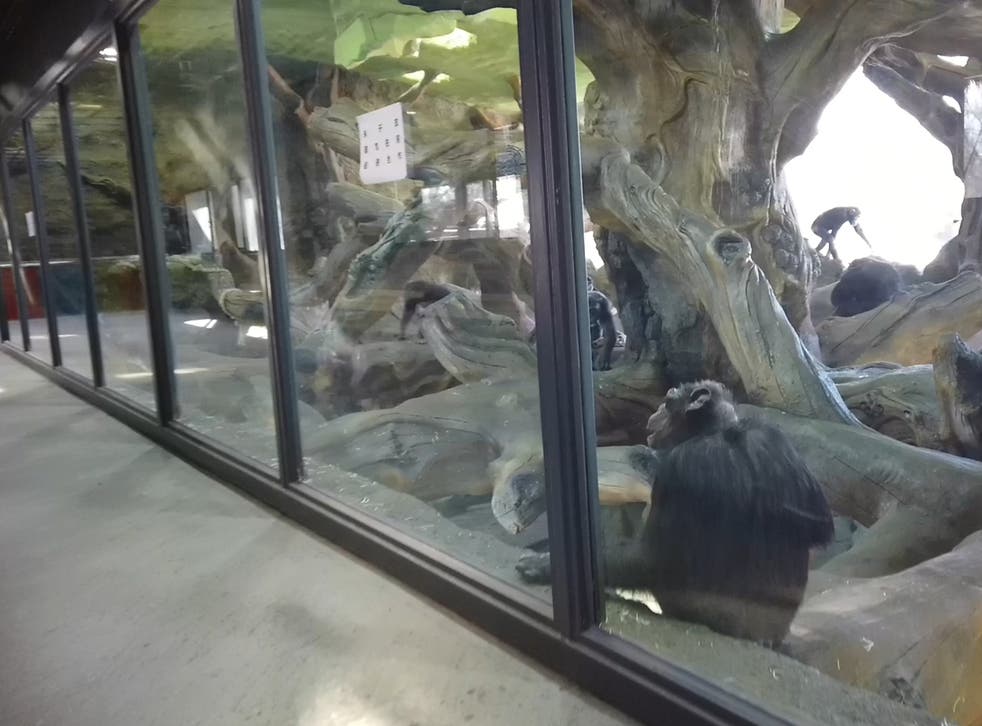 "This is undermining the intention of Cites to tightly regulate the commercial trade in protected endangered wildlife."
Filmmaker Mr Ammann said: "Most transactions are highly commercial, involving agents and brokers driving up the prices and exploiting the poor governance quality in many of the export and import countries."
He and his lawyers argue traders are trying to exploit a loophole by claiming the elephants were bred in captivity so have less protection and can be bought and sold – but he says the animals do not meet this definition.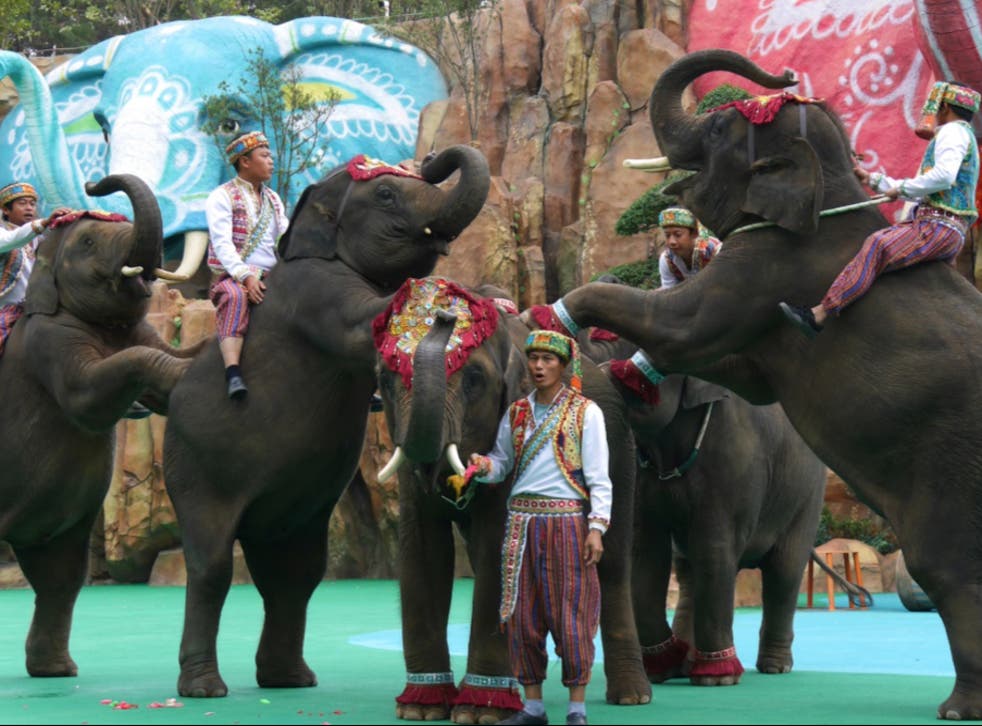 Cites told The Independent it was looking into the complaint by Advocates for Animals but that it could not comment on an ongoing matter. However, a spokesman added: "Regarding the status of zoos, the issue purpose codes, such as those issued under the letter 'Z' for the export of listed species in the context of zoos, is currently under discussion by the parties and stakeholders.
"Moreover, the purpose of the convention is neither to ban nor to promote trade, but to ensure that existing trade is legal, sustainable and traceable. Though we respect the views of groups who might oppose this, that is not the policy of the 183 Parties to Cites."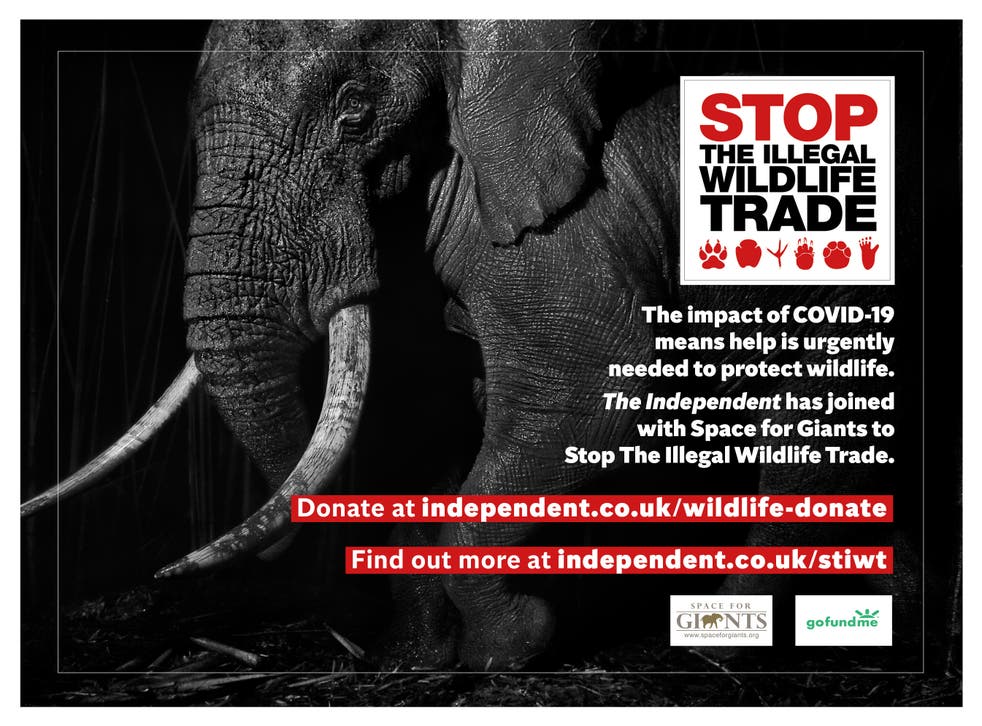 We are working with conservation charity Space for Giants to protect wildlife at risk from poachers due to the conservation funding crisis caused by Covid-19. Help is desperately needed to support wildlife rangers, local communities and law enforcement personnel to prevent wildlife crime. Donate to help Stop the Illegal Wildlife Trade here.
Original article: https://www.independent.co.uk